2022年02月14日 作成 (2023年02月14日 更新)
2022.02.14 tạo nên (2023.02.14 cập nhật)
2022.02.14 create (2023.02.14 update)
How to accept human resources with specific skills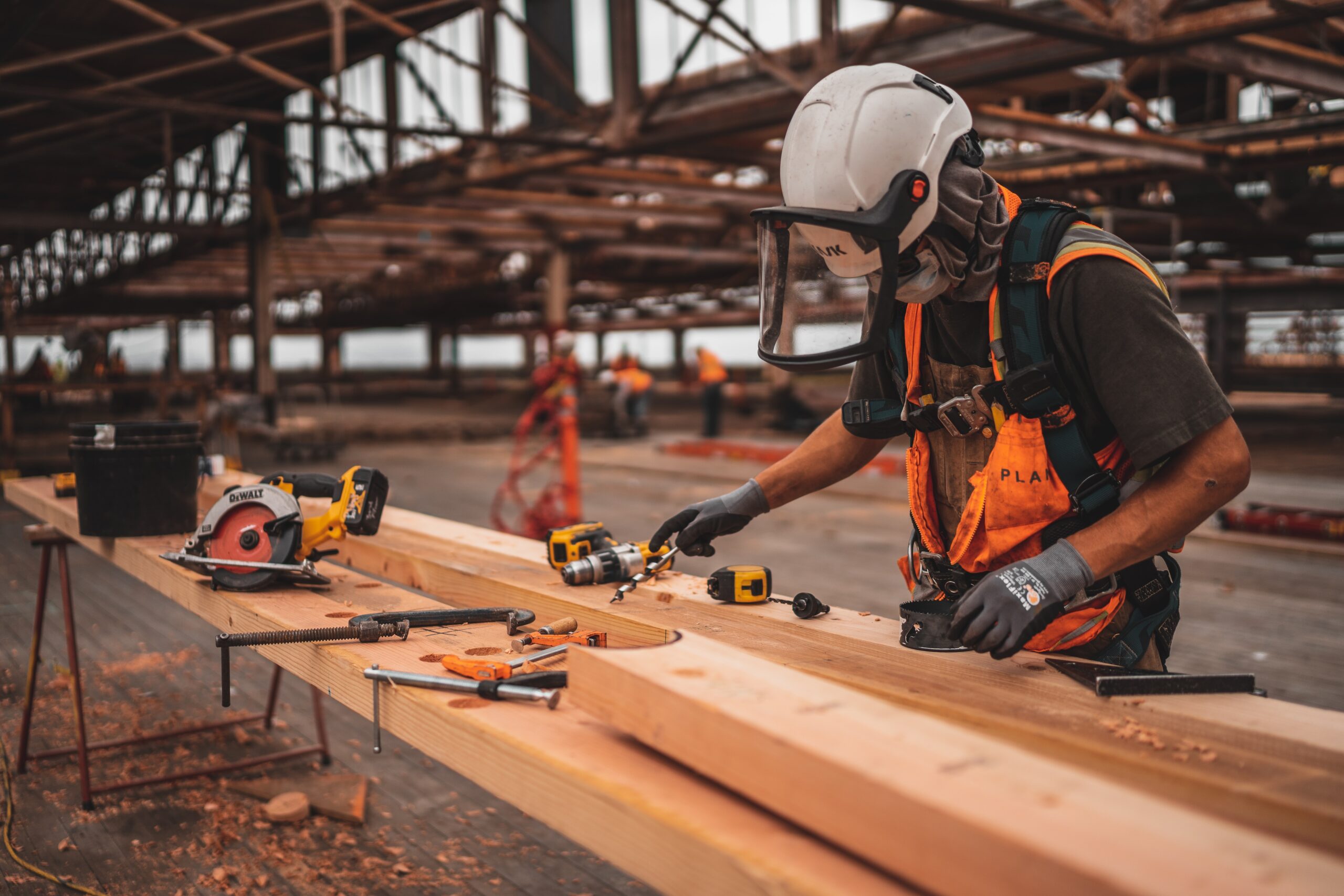 The "Specified Skills" system started in April 2019, but now that one year has passed since the system started, how much is the utilization of foreign human resources progressing? Also, how can human resources with specific skills be accepted? This time, I will tell you about the current situation of non-skilled human resources in Japan and how to utilize them concretely.
1 Introduction of the specified skill system and its background
Due to the declining birthrate and aging population, there is a serious labor shortage in domestic companies, and while the demand for domestic human resources is insufficient, the utilization of foreign human resources who have acquired a certain level of expertise and skills and are ready to work. In April 2019, a new status of residence called "Specific Skills" was established. It will accept human resources in 14 industrial fields with particularly serious labor shortages, and plans to accept a total of 345,150 human resources by 2024, five years later.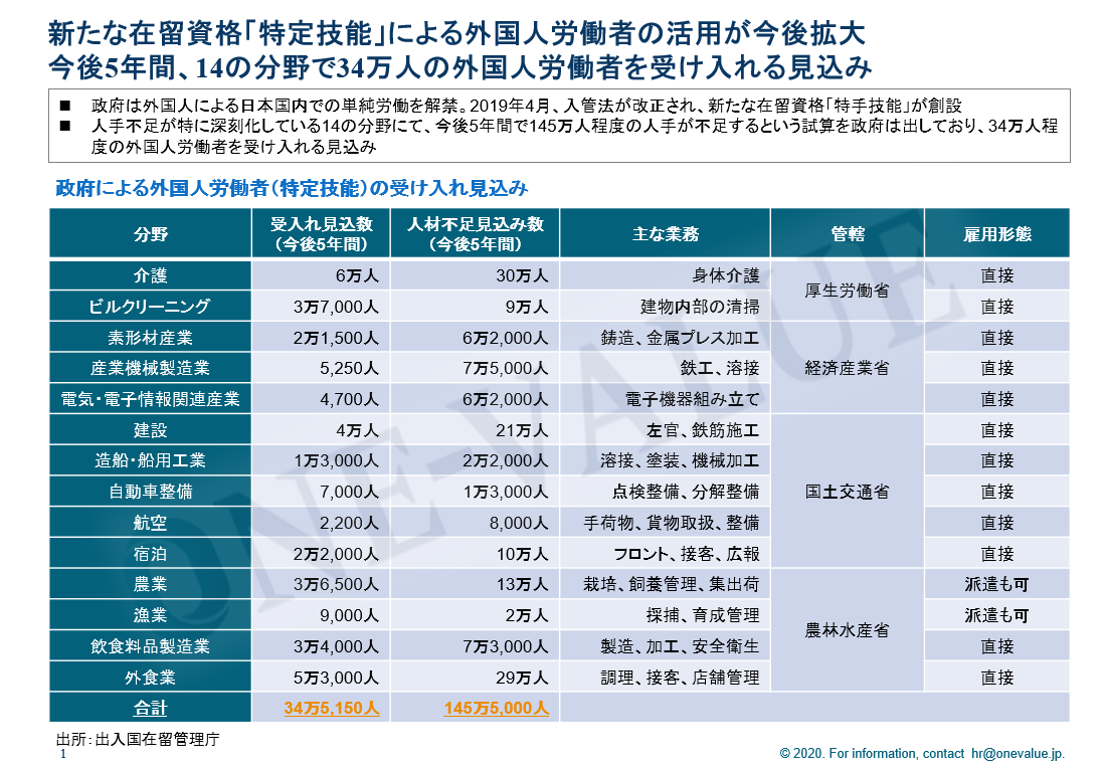 2 About the type of specific skill
Specified Skill No. 1 which is a status of residence for foreigners engaged in work requiring a considerable amount of knowledge or experience in a specific field, and Specified Skill No. 2 engaged in work requiring skilled skills There are two qualifications.
The two qualifications differ in their period of stay, required skill level, whether or not they can be accompanied by a family member, the period of acceptance, or whether or not they are eligible for support from a registration support agency.
Currently, Specified Skill No. 2 is acceptable only in the construction, shipbuilding and marine industries, but it is expected that the number of fields that can be accepted will increase in the future.
The conventional technical intern training system is not intended to make up for the shortage of domestic human resources, but to transfer skills, technology or knowledge to developing countries, etc., and to cooperate in "human resource development" that is responsible for the economic development of developing countries, etc. Was the purpose. Therefore, many people who had no work experience were accepted, and there were many restrictions on actions such as changing jobs. However, since the purpose of this specific skill is to supply human resources to the domestic market, it is a status of residence given to human resources who have acquired the ability to become ready to work. Therefore, it is a human resource that can be immediately utilized in work that requires specialized knowledge and skills in the field.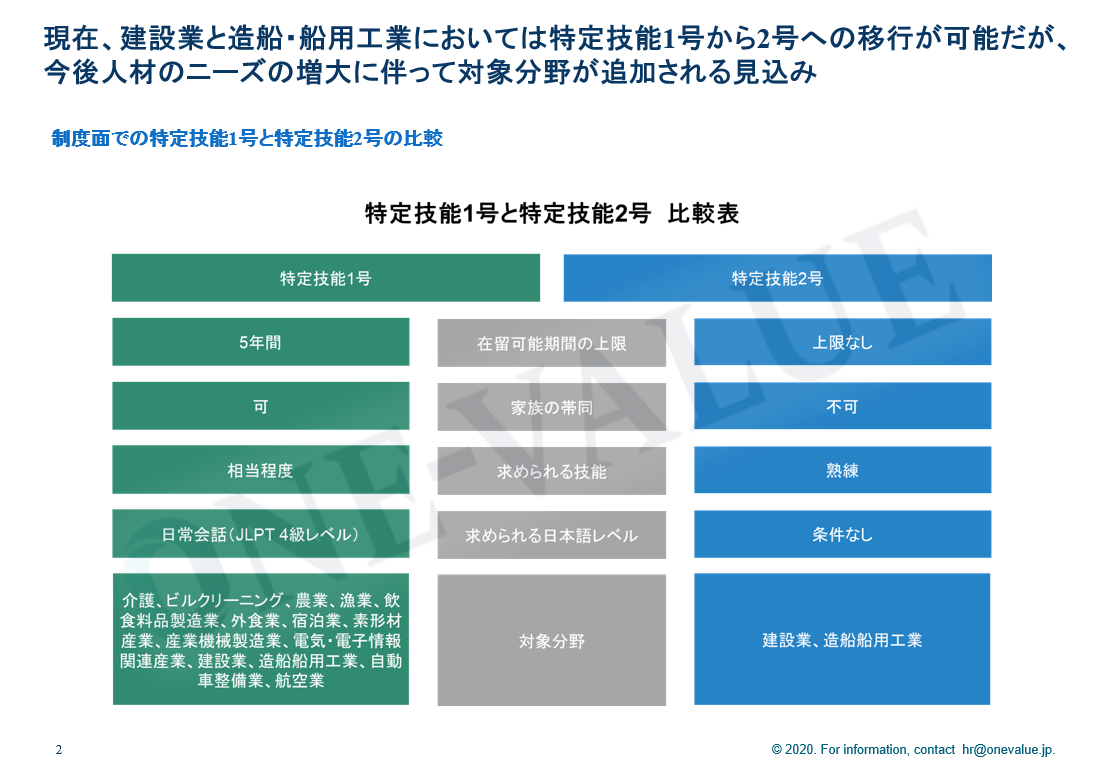 3 Current status of "specific skills" foreigners
As of the end of December of the first year of Reiwa, the number of non-designated foreigners residing in Japan is 1,621. The most common nationality is Vietnamese, with 901 people, accounting for more than half. At present, the food and beverage manufacturing industry is the most advanced in the utilization of human resources with specific skills, followed by agriculture. These industries are also the target occupations of Technical Intern Training No. 2, and it is considered that one of the causes is that there are many transitions from technical intern trainees.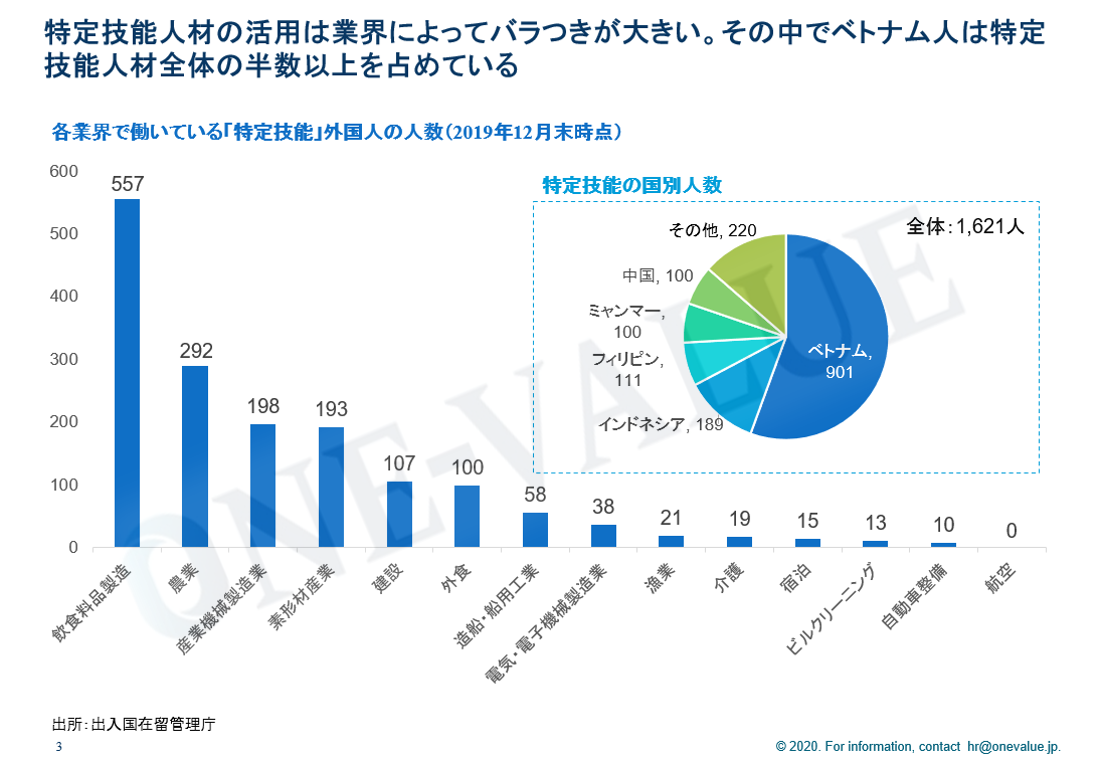 4 About the specific skill test
Except for the case of transitioning from Technical Intern Training Program No. 2, it is necessary to pass the Japanese Language Test and the skill evaluation test specified by each industry in order to obtain the status of residence of "Specific Skills". The tests are conducted by industry groups and associations in each industry, and both domestic and foreign tests have started last year. However, some industries have not been tested or the number of times is small. In the long-term care and restaurant industries, textbooks and past questions for exams are prepared, but there are many industries in which materials for examinees are not yet sufficient.
5 About Vietnamese non-skilled human resources
Most of the technical intern trainees and international students shift to specific skills. Vietnam has the highest number of technical intern trainees by nationality. The number of international students is also the second highest after China. From this, it can be said that Vietnam has the greatest potential to increase the number of people with specific skills.
Vietnam is also one of the countries that has a strong sense of familiarity with Japan due to the fact that many Japanese companies are expanding into it. There are many exchanges between governments, and bilateral cooperation will promote the domestic utilization of Vietnamese human resources in the future.
6 Procedures for acquiring specific skill qualifications
The Japanese government has signed a memorandum of cooperation (MOC) with a total of 12 countries including Vietnam, the Philippines, Cambodia, Myanmar, Indonesia, Nepal, Mongolia, Sri Lanka, Bangladesh, Uzbekistan, Thailand and Pakistan regarding the sending and receiving of foreigners with specific skills. The actual acceptance flow and procedures will be decided by bilateral discussions between Japan and the target country.
Regarding Vietnam, there are two cases: (1) a new status of residence is obtained and a new entry into Japan from Vietnam, and (2) a Vietnamese who is already in Japan changes the status of residence.
In case of (1), it is necessary to first complete the technical intern training up to No. 2 or pass the specific skill evaluation test. Furthermore, those who have cleared the conditions such as Japanese language ability (Japanese Language Proficiency Test Level 4 or higher) are eligible for "Specific Skills". In that case, it is necessary for foreigners to conclude a labor contract through a sending agency authorized by the Vietnamese government, instead of individually finding a host company and concluding a labor contract. This is because there is a provision in the Vietnam Labor Law that "a worker provision contract must be registered with the Ministry of Labor, Injured Soldiers, and Social Affairs", and the MOC also states that this content should be observed. Is.
After that, after the employment contract is successfully concluded, the prospective candidate submits a "recommendant grant application" at the Overseas Labor Bureau of the Ministry of Labor, Injury and Sickness, and Social Affairs in Vietnam, and has the name listed on the recommender list. There is a need. This is because the MOC states that Japan will only accept those who have a name on the nominee list approved by the Vietnamese government. Once your name is listed on the recommendation table, the host organization will apply for a certificate of eligibility at the Immigration Bureau. Once the certificate (COE) is issued, it will be mailed to the prospective candidate in Vietnam, who will apply for a visa at the Japanese Embassy in Vietnam.
Once the visa is issued, you can finally enter Japan. After that, it is necessary for the accepting company or the entrusted registration support organization to provide the prescribed post-entry support and orientation.
In case of (2), Vietnamese who are already in Japan do not need to go through the sending agency and can individually conclude an employment contract with the host company. After that, unlike the case of ①, apply for the grant of a recommender at the Vietnamese Embassy in Japan and ask them to write their name on the recommendation table. After that, the prospective candidate applies for permission to change the status of residence to the Immigration Bureau, and the status of residence is switched to "specific skills".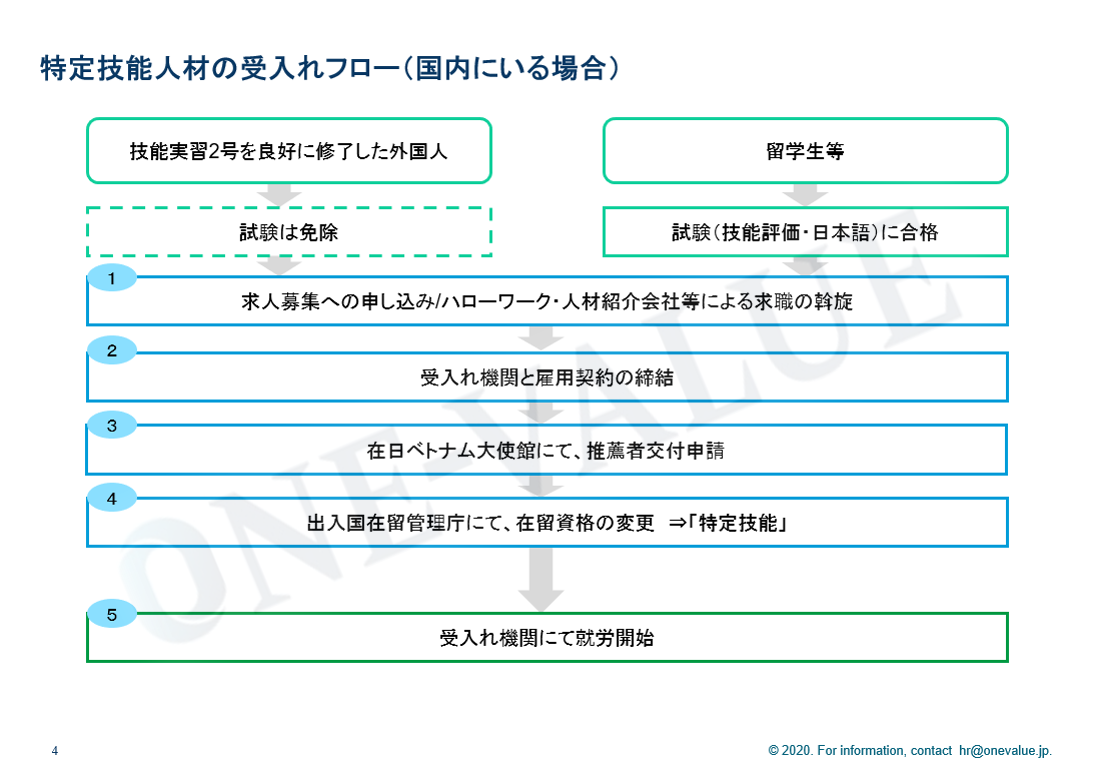 7 Support for non-skilled human resources
It is necessary to create a "support plan" for non-skilled personnel and provide support such as orientation, transportation, assistance with public procedures, and provision of opportunities for learning Japanese before and after entering Japan. If the host company does not meet the criteria for providing support or wishes to outsource it, the registration support agency can entrust the support work on its behalf.
ONE-VALUE is registered with a registration support organization, and has a wealth of human resources management experience, especially for Vietnamese human resources, and a system of support by native speakers. Therefore, the accepting company can accept the specified skilled human resources smoothly and with peace of mind.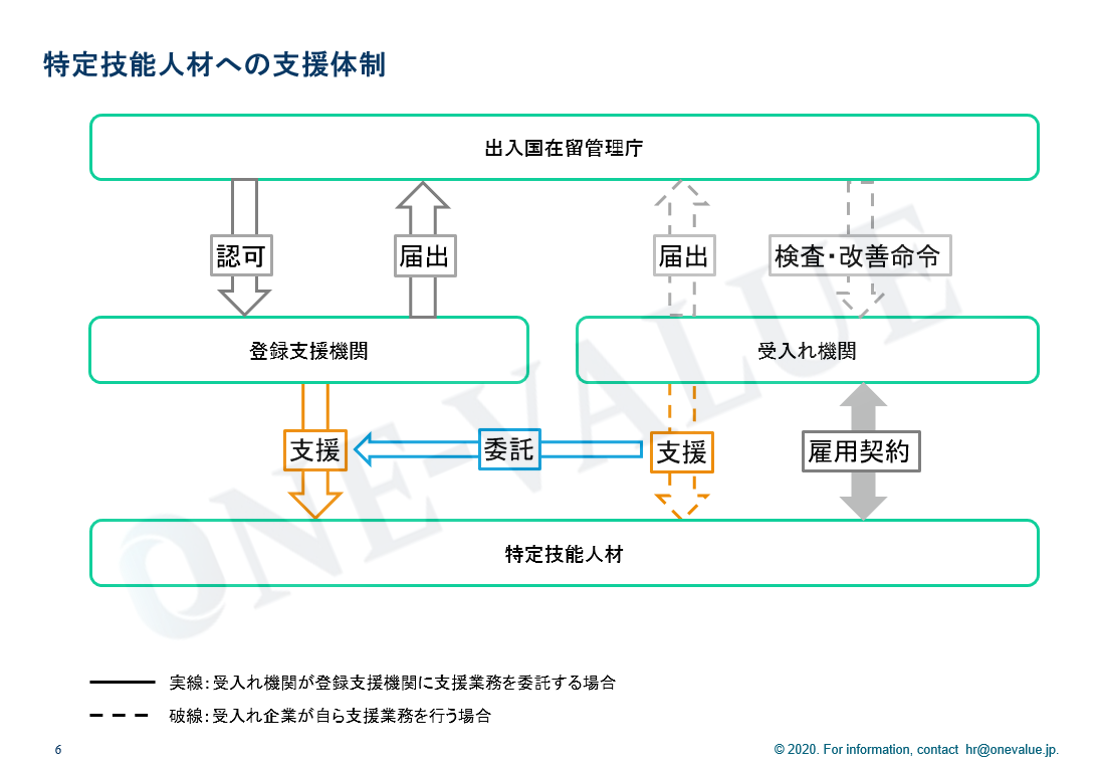 As seen above, compared to the conventional technical intern training system, specific skills are human resources who can respond more to the human resources demand of the manager from the background of the establishment of the system and also from the contents of the system. Can be said.
[Introduction of ONE-VALUE Co., Ltd.]
ONE-VALUE Co., Ltd. is a management consulting, temporary staffing and training company specializing in Vietnam. Our strengths are our network with Vietnam and our deep knowledge of the Vietnamese market, and our focus is on energy, smart cities, high-tech agriculture, and education / human resources. If you are interested in doing business in Vietnam, please feel free to contact us.
About management consulting contact@onevalue.jp
About temporary staffing and training hr@onevalue.jp
Related article